Geisinger Health System
At Geisinger, we're not afraid to do things differently when it comes to delivering excellent care. That spirit of innovation and excellence drives everything we do – from our state-of-the-art emergency medical services program, new and expanding graduate medical education programs to our progressive care models focus on preventive care – these are just some of the ways we go above and beyond to help the communities we serve.
Join an organization that's leading healthcare change:
Robust emergency medical services program: nine state-of-the-art helicopters stationed at six bases across the system, one Critical Care Ground Transport with a second regional based unit coming soon, and mobile integrated health. Learn more
New emergency medicine residency and ultrasound fellowship programs and a growing pediatric emergency medicine program
Progressive care models focused on prevention rather than reactivity to decrease patient congestion, allowing emergency physicians to attend to acute care/ED appropriate patients
Embedded, multi-disciplinary team of care managers and clinical pharmacists in emergency departments to create a holistic, streamlined process from triage to discharge
Mobile integrated health initiative dedicated to dispatching paramedics to reach patients in the comfort of their own homes
Opening two new hospitals:

Geisinger St. Luke's Hospital – Orwigsburg, PA – Fall 2019
In partnership with St. Luke's University Health Network, our new acute care hospital in southern Schuylkill County will be a fully-licensed, 80-bed hospital with an emergency department and a full range of specialties and services.
Geisinger Pennsdale Hospital – Pennsdale, PA – Spring 2021
Our new acute care facility will include an emergency department, operating suites, 30 beds, a dedicated observation unit and other diagnostic and care areas.
We take pride in the support we provide to our physicians:
Excellent minimum starting salary of $370,000 for new graduates with a straight salary model linked to quality and value versus productivity measures
Flexible practice setting to support your personal and professional goals - enjoy a unique hybrid of large tertiary/quaternary/academic medicine and well-rounded community hospital experience
Recruitment incentives which include $150K recruitment loan and $2,500 monthly stipend available to current residents and fellows upon signature of an offer letter.
Relocation
Premium moonlighting rate equal to $270/hr
Excellent benefit package, including malpractice & tail coverage
Opportunities to participate in teaching, research and optimizing access for patients
Fully integrated electronic health record (Epic)
Support and leadership from a full range of dedicated, experienced specialists & subspecialists
Professional opportunities for mentorship, growth and advancement
Wherever your future takes you at Geisinger, our commitment to you is what differentiates us.
Join us at the following events to meet with our recruiter and current Geisinger physicians to learn more about how you too can shape the future of health. For more information, please reach out to Miranda Grace at mlgrace@geisinger.edu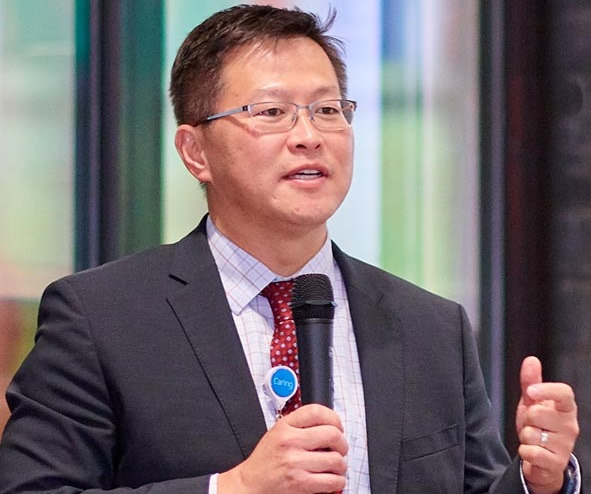 "Practicing emergency medicine at Geisinger offers physicians the opportunity to advance their careers while also making a huge impact, not only in the lives of our patients, but on the nation as a whole. Geisinger has been recognized as a leader in the industry for its innovative care delivery models that positively influence the way emergency medicine physicians practice everywhere."
Jaewon Ryu, MD, JD
CEO and President
Diplomate, American Board of Emergency Medicine