Geisinger Health System
Hospitalist and Nocturnist Career Opportunities
At Geisinger, we're committed to doing things differently to improve lives and give our physicians the best to deliver excellent care. From MyCode Community Health Initiative, our ground-breaking genomics program, which ensures patients get the best diagnosis possible, to compensation incentives built on a social compact that takes better care of people and drives down the total cost of care, when you join Geisinger you'll be a part of an organization that's leading healthcare change.
We take pride in the support we provide our hospitalists to promote a healthy work/life balance:
A newly revised and highly competitive compensation and benefits plan, including salaries starting at $268,000–$278,000 for hospitalists, dependent on practice location
Hospitalist fellowship opportunities are available at Geisinger Wyoming Valley Medical Center (Wilkes-Barre, PA)
Excellent benefit package, including Malpractice & Tail coverage
Full relocation reimbursement
Opportunities to participate in teaching, research and optimizing access for patients
Fully integrated electronic health record (Epic)
Professional opportunities for mentorship, growth and advancement
We provide our hospitalists the flexibility to practice across multiple campuses ranging from large tertiary referral centers to smaller community hospitals. We have opportunities throughout northeast and central Pennsylvania:
Geisinger Medical Center, Danville
Geisinger Shamokin Area Community Hospital, Shamokin
Geisinger Bloomsburg Hospital, Bloomsburg
Geisinger Jersey Shore, Jersey Shore
Geisinger Wyoming Valley, Wilkes-Barre
Geisinger Community Medical Center, Scranton
Geisinger South Wilkes-Barre, Wilkes-Barre
Geisinger Holy Spirit, Camp Hill
Mount Nittany Medical Center, State College
Geisinger Lewistown Hospital, Lewistown
Founded more than 100 years ago, Geisinger serves more than three million residents throughout central, south-central and northeastern Pennsylvania and southern New Jersey. Our physician-led system is comprised of 30,000 employees, including 1,600 employed physicians, and consists of 13 hospital campuses, the Geisinger Health Plan, Geisinger Commonwealth School of Medicine and two research centers.
Wherever your future takes you at Geisinger, our commitment to you is what differentiates us.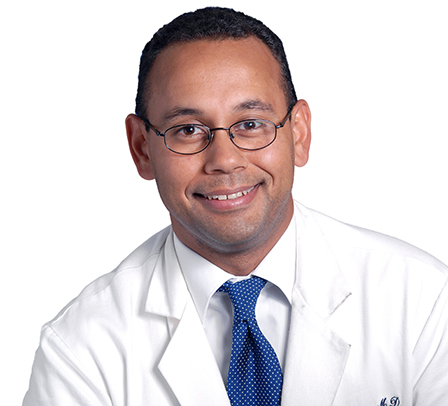 "At Geisinger, the core value of Hospital Medicine is rooted in a commitment to delivering excellent patient centered care. Working in a multidisciplinary fashion, we partner with nursing, care management and the patient to provide team-based care that is competent and compassionate. As an integrated healthcare delivery system, we provide care within a broad scope of the inpatient medicine environment. Although patient care is the foundation of our core mission, our department provides mentorship and opportunities in medical education, research, quality improvement, utilization management, leadership development, and population health initiatives. Whether a provider interested in joining our team or a patient learning more about their Geisinger provider, we look forward to working with you to provide an excellent patient care experience."
Kenric Maynor, MD, MPH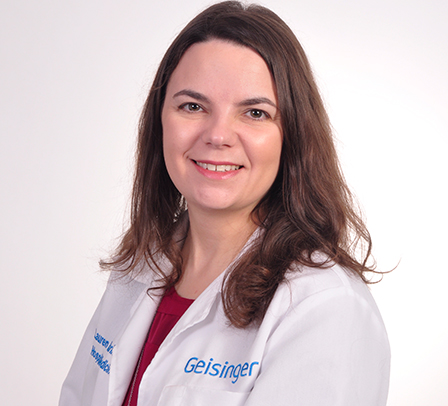 "I was introduced to Geisinger as a third-year medical student. After my initial exposure to the high quality, patient-centered care that was being delivered, I knew I wanted to continue my residency education here. I was fortunate enough to join Internal Medicine as a resident from 2006-2009, stay on as Chief Resident from 2009-2010 and become Hospitalist/Associate Program Director in 2010. The mentorship and guidance provided to me by the Hospitalist group fulfilled my long-term career aspiration of becoming Program Director for the Internal Medicine Residency in 2016. I chose to stay on at Geisinger because of these supportive mentors who have a genuine vested interest in the hospitalists and residents personal and professional success. I wouldn't want to work for any other organization."
Lauren DiMarino, DO, FACOI, FACP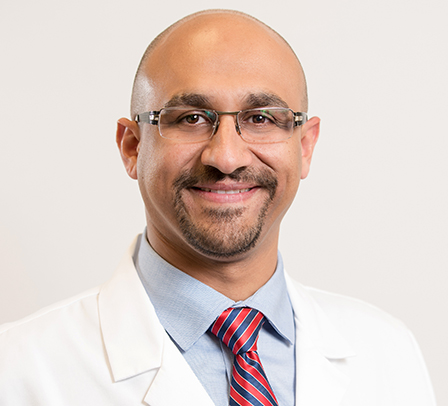 "Since my first day as a resident at Geisinger Community Medical Center to my initial role as an attending physician, to my current position as Director of Clinical Documentation Improvement, and Associate Program Director for Graduate and Undergraduate Medical Education I have been captivated by Geisinger team member's commitment to the delivery of patient-centered care, patient satisfaction, and patient engagement.
I began to fully appreciate the core of Geisinger's commitment as a resident when I eagerly embraced the opportunity to be a participant in the Geisinger Leadership Institute. It was there I directly experienced essential, often ignored training on topics from Emotional Intelligence, to Crucial Conversations all of which directly support Geisinger's patient centered care model. There is no doubt continual learning is a core value at Geisinger. My professional life has been enriched by that commitment. This fall through our partnership with the University of Scranton I will pursue my MBA degree and take full advantage of a graduate-level degree tuition reimbursement for Geisinger employees."
Mina Makary, MD, FACP, BCMAS