Join an organization that's leading healthcare change.
At Geisinger, our innovative ideas are inspired by the communities we serve – like our Fresh Food Farmacy, a program that delivers life-saving healthy alternatives to patients with diabetes. With additional initiatives like our MyCode Community Health Initiative, one of the first health system genome sequencing programs, and our new asthma app suite that we developed in partnership with AstraZeneca, it's no wonder we're ranked one of the Top 5 Most Innovative Healthcare Systems by Becker's Hospital Review. We strive toward continuous improvement in a culture where everyone has a voice and firmly believe that better begins with all of us.
Discover more ways Geisinger is pushing boundaries and shaping the future of health through innovation: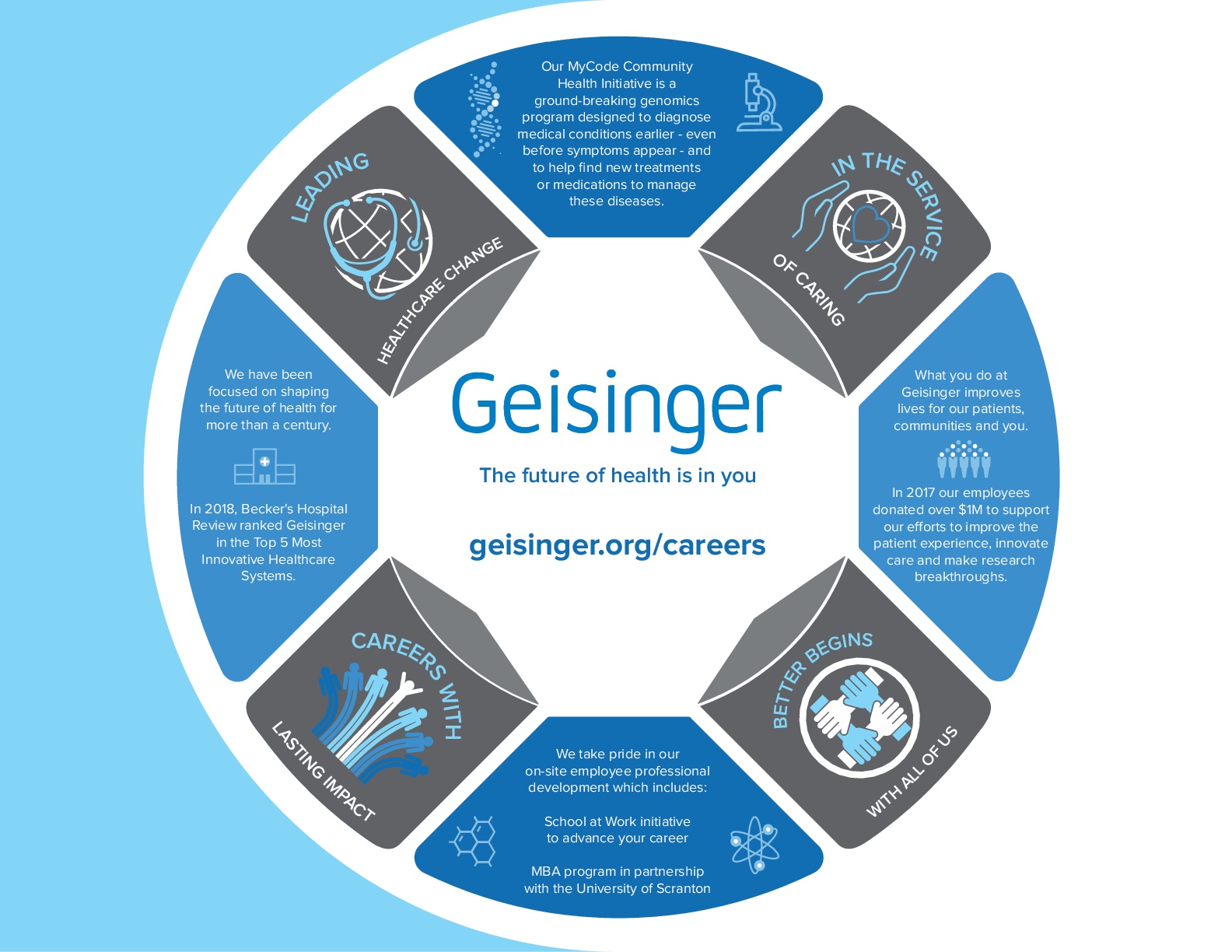 Founded more than 100 years ago, Geisinger serves more than three million residents throughout central, south-central and northeastern Pennsylvania and southern New Jersey. Our physician-led system is comprised of 30,000 employees, including 1,600 employed physicians, and consists of 13 hospital campuses, the Geisinger Health Plan, Geisinger Commonwealth School of Medicine and two research centers.
What you do at Geisinger shapes the future of health and improves lives – for our patients, communities, and you.