At Geisinger, you don't have to put your life on hold to move healthcare forward. Living in Pennsylvania and working at a nationally recognized system, you'll have opportunities to deliver innovative patient care, while enjoying a work/life balance that gives you time to explore everything the outdoors has to offer. This is a place where you can get more out of life and make a difference in the lives of your neighbors – at home and across the country.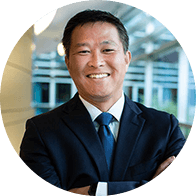 "When my family first moved to Pennsylvania, we had a strong hunch that we would be just fine. But we never in our wildest dreams imagined how much we would love it here."

Jaewon Ryu, MD, JD

Geisinger President and CEO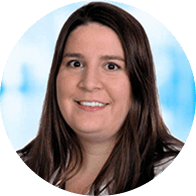 "Working in an environment like central Pennsylvania, you get the best of both worlds: You can take care of people in your community and provide that high-level, sub-specialty care."

Cynthia Correll, MD

Epilepsy Neurology, Neurology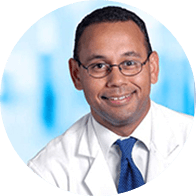 "We've got that small-town feel, in a good way. It's a safe place where neighbors still know each other, and that really benefits you as a provider because, at the end of the day, healthcare is about relationships."

Kenric Maynor, MD

Hospital Medicine
Strategic Priorities
Geisinger Health Plan
Geisinger Health Plan was ranked the best health plan in Pennsylvania in the J.D. Power 2020 U.S. Commercial Member Health Plan Study of customers' satisfaction with their commercial health plan
Intersection between care and coverage
We've consistently demonstrated that closer alignment between Geisinger Health Plan and our healthcare providers benefits the communities we serve, resulting in 18% lower readmission rates, 7.9% lower cost of care, 10% better in cancer screenings and more
65 Forward
Senior-focused primary care centers where physicians can focus on a patient panel size of up to 400, well below the national average panel size
Geisinger at Home
Team-based care that makes it easier to improve health by meeting patients where they are – right at home
Fresh Food Farmacy
Groundbreaking program that uses food to provide life-saving alternatives to patients with diabetes
Destination Medicine
Geisinger cares for cardiac, spine, bariatric and joint replacement patients from across the country and has been consistently designated as a national leader for high quality, affordable care
Top patient satisfaction
Geisinger providers consistently rank in the top 10 percent in patient experience nationally from Press Ganey survey results, which gives patients an opportunity to grade the service and care they received from a provider
Geisinger Academy
The Geisinger Academy provides a continuum of learning opportunities including courses, certificates, master's degrees, communities of practice and executive education. The Academy fosters the development of competencies and skills with a focus on teaching and learning, communication, management and leadership, scholarly activity and precision medicine
Diversity and Inclusion Council
Built from a cross-section of employees across the system, this council ensures alignment with Geisinger's mission of providing culturally competent care and developing and sustaining a diverse workforce
Employee engagement and retention
We continually seek to improve in big and small ways and ensure our employees are an important part of our success. We foster an environment of continuous listening with our employees to enhance communication, provide more real-time feedback, and create a culture of broader transparency with shared accountability
Mail order pharmacy
Prescriptions refilled to patients' homes every 90 days, so they never have to worry about running out of their medications
Growing retail and mail-order pharmacy to save patients money and promote better medication adherence
Primary care expansion and redesign
Support our communities with the growth of our network, facilities, and services to provide the best care
Expanded care team: physicians work with a team of advanced practitioners, nurses, dietitians, pharmacists and psychologists to better manage the health of patients
Telemedicine
During the COVID-19 pandemic, we accelerated existing telehealth initiatives to provide both video visits to patients in their homes and telephone visits to patients who lacked the technology needed for a video visit. In partnership with Press Ganey, we continuously measure these telehealth visits to continue delivering high-quality care to our patients
Digital strategy
We have a comprehensive organizational strategy around digital transformation to provide a personalized, state-of-the-art consumer experience. Our commitment to providing our consumers easy access to manage their care ultimately leads to better clinical outcomes and increased customer satisfaction
Experience a better quality of life in Pennsylvania
Enjoy fresh air, short commutes, a lower cost of living and tight-knit communities in various regions across Pennsylvania.
The Great Outdoors
With over 121 state parks, Pennsylvania is a playground for outdoor enthusiasts. Activities you can partake in include:
Mountain biking
Fishing
Hiking
Camping
Skiing
Boating
Easy Weekend Trips to Major Metro Areas
Philadelphia, New York City and Washington, D.C. are all within a few hours' drive of Pennsylvania. You'll have access to arts and culture including:
Live music
Shopping
Theater
Dining
Museums
Sightseeing
Lower Cost of Living
In communities across Pennsylvania you'll experience a significantly lower cost of living than in nearby cities. That means you'll be able to provide a better quality of life for you and your family with perks that include more affordable:
Housing
Restaurants, cafés, coffee houses and local restaurants
Groceries
Tight-Knit Communities
Here, we know our neighbors and we're there to support and celebrate them every chance we get. For that reason, Pennsylvania is a great place to raise a family with perks that include:
Quaint towns
Local festivals
Unique small businesses
Excellent schools
Safe neighborhoods
Quiet streets