Geisinger Health System
At Geisinger, shaping the future of healthcare starts with a robust support system, from implementing ground-breaking programs to utilizing advanced technology, these are just some of the ways we go above and beyond to lead healthcare change. We are proud to give our primary care physicians the innovative tools and support they need to do what they do best – provide exceptional care:
Innovative model of care

Forty-minute appointments – Patients age 65 and older, receive extended forty-minute appointments, giving our physicians quality time to care for seniors. Twenty-minute appointments are available for patients under 65 and acute care visits.
Expanded care team – In addition to Geisinger's primary care physicians and advanced practitioners, our care team includes shared clerical staff, nurses, medication therapy management pharmacists and pharmacy management, RN case managers, health managers, social workers, clinic health associates, primary care nurse coordinators, behavioral health specialists (onsite and via tele-health) and coding educators.
Capped patient panel size – The risk-adjusted patient panel size for physicians is capped at 2,100 patients and advanced practitioners at 1,800.

MyCode Community Health Initiative

Our ground-breaking genomics program ensures that patients get the best diagnosis possible. MyCode analyzes the DNA of patient-participants to diagnose medical conditions earlier and help find new treatments to manage these diseases.

ProvenNavigator

Geisinger's advanced, nationally recognized patient-centered medical home model provides improved control of chronic diseases, and more complete preventative care.
Why join Geisinger?
Click here to learn how our innovative and collaborative approach to care gives physicians the tools they need to do what they do best – provide exceptional care.
We take pride in the professional and developmental support we provide:
Base salary model – Starting base salary of $250,000 (for those with 2 years or less experience; higher for those above 2 years of experience), compensates providers based on quality metrics.
Recruitment incentive – $100k incentive paid after start.
Medical school loan repayment – $150k paid in 4 installments.
Residency/Fellowship stipend – $2,500 per month available up to 18 months prior to graduation.
Geography stipend – Up to $20k (at specified locations).
Continuing medical education – 15 working days and $3,500 annually.
Teaching opportunities – Available at one of Geisinger's four primary care residency programs including: Family medicine, internal medicine and internal medicine/pediatrics. Additional teaching opportunities are available via advanced practice preceptorship, medical student teaching and faculty appointment with the Geisinger Commonwealth School of Medicine.
Benefits – Comprehensive benefits including liability, retirement, relocation and more!
These are just some of the ways we go above and beyond to provide careers with lasting impact. Join our community medicine team at Geisinger:
Primary care

We give our physicians and advanced practitioners support from pharmacists, care managers, health managers and clinic health associates who are essential to comprehensive care.

Geisinger Careworks

Supplemented by advanced practitioners, our urgent care clinicians diagnose and treat common medical problems and provide routine health exams. Learn more.

Geisinger 65 Forward

We've developed a new approach to primary care for people 65 and older. Geisinger 65 Forward is a comprehensive program that, among other things, gives our providers a panel size of 400 patients, compared to the national average of 1,400. Learn more.
[Click to enlarge map]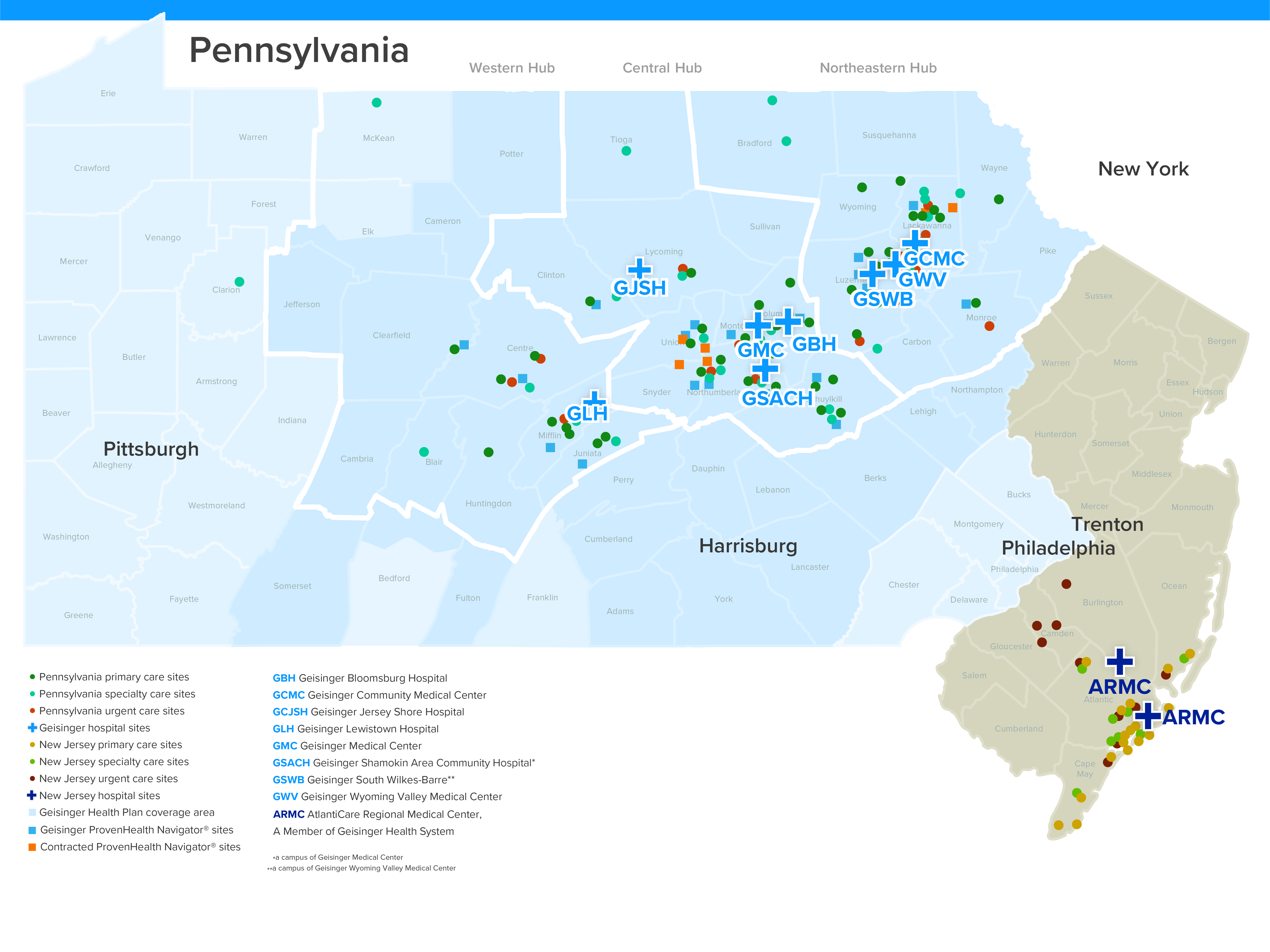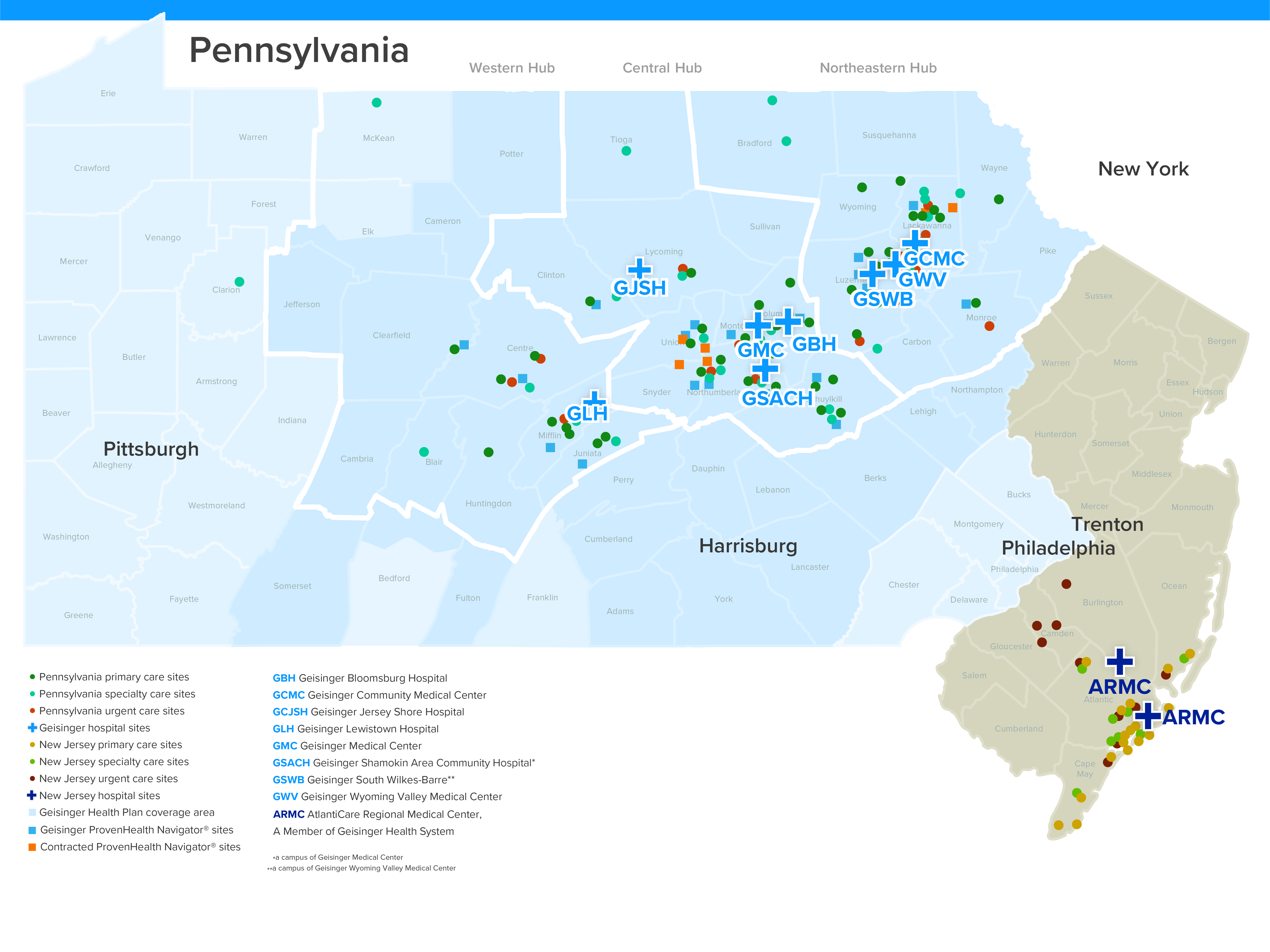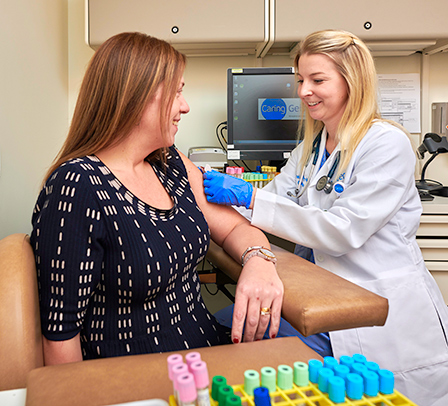 "I absolutely love working for Careworks. I love that I get to see people of all different ages. I like the idea of providing urgent care to my patients and, when needed, helping to point them in the right direction for follow-up care. I also really enjoy that we see such a wide variety of healthcare complaints. I feel like urgent care is the perfect place for me. Urgent care works for me because I would rather work three to four longer shifts per week than a stiff Monday through Friday schedule. It's convenient to work in urgent care because when my shift is over, my job is done. I like that there is no charting from home or being on call."
Sarah Vidumsky, PA-C
Geisinger Careworks Pittston
Sarah completed her physician assistant training at Philadelphia University.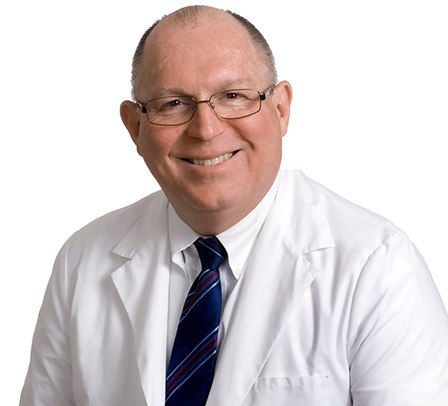 "LIFE Geisinger is a wonderful program that provides socialization, therapy, medication management, nutrition, medical care and transportation to frail elderly members of our community, enabling them to remain in their homes. Otherwise known as a PACE program, it allows our frail population to remain with their family and attain more enjoyment in their later years."
Richard Martin, MD, Chief
Care Continuum Medical Director
Dr. Martin received his medical degree from Jefferson Medical College in Philadelphia and completed his residency in family medicine at Geisinger Medical Center. Dr. Martin is certified by the American Board of Family Medicine and is a Fellow of the American Academy of Family Practice.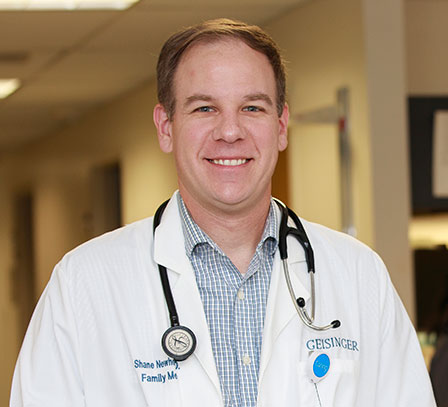 "I was first struck by how Geisinger seemed to be light years ahead of other health care institutions. It definitely impacted my decision to practice here. Someone was always there to answer all of my questions, and as a new physician, that's very encouraging. I think that's one of the great things about working here – not only is Geisinger far ahead of the competition in terms of holistic patient care, but they look for ways to make things better for employees, too. It's one of the many reasons why I choose to stay at Geisinger"
Dr. Shane Newhouser
Geisinger Scenery Park, State College
Dr. Newhouser received his osteopathic degree from the Philadelphia College of Osteopathic Medicine., and completed his residency at Latrobe Area Hospital. He is certified by the American Osteopathic Board of Family Physicians.